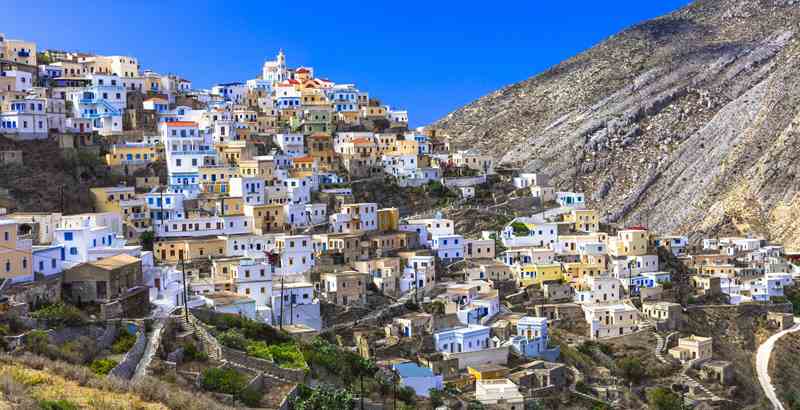 Renting A Car In Karpathos
Tips for Tourists and Business Travelers Renting a Car in Karpathos
Welcome to the beautiful island of Karpathos, Greece. Whether a tourist or business traveler, renting a car is a fantastic way to explore this stunning destination. With its ancient ruins, picturesque villages, and crystal-clear waters, this Greek gem has plenty to see and do.
However, before you hit the open road, knowing about renting a car in Karpathos is important. In this blog post, we'll cover everything from choosing the right rental company to driving directions from Karpathos Airport.
Choosing the Right Car Rental Company in Karpathos
Choosing the right car rental company in Karpathos is crucial for a hassle-free vacation or business trip. With so many options available, it can be challenging to determine which one is the best fit for your needs. Here are some tips to help you make an informed decision:
Do your research online and check out reviews from past customers. This will give you an idea of the quality of service offered by different companies.
Consider the types of vehicles on offer and choose one that suits your needs. If you're traveling with family or friends, opt for a larger car with more space.
Compare prices between different rental companies. Only go with the cheapest option after reading all its terms and conditions.
Look out for additional fees like airport surcharges or insurance costs that might not be included in the advertised price.
Car Rental Options in Karpathos
Karpathos offers several car rental options for tourists and business travelers. The airport has a variety of international and local car rental companies available to suit customers' needs.
One popular option is Avis, which provides many vehicles, including economy cars, SUVs, and luxury cars. Another is Avis, with an extensive fleet of vehicles such as vans, trucks, or 4x4's. Tourists exploring Karpathos' off-road destinations should check out Hertz's all-terrain vehicle selection.
Those on a tight budget who still want convenient transportation can choose from providers offering simple yet reliable vehicles at affordable prices.
Customers can book online beforehand or visit the rental desks located within the airport terminal.
To compare prices or book a rental car, see car rental services in Karpathos.
Driving Directions from Karpathos Airport
From the airport, head northwest towards Pigadia-Karpathou Road for about 8 kilometers until you reach the intersection with Neon Chorion. Turn right at this junction and continue on this road for another 3 kilometers until you reach Menetes Village.
From there, take the left-hand turn onto Arkasa-Olympos Road, which will take you on a scenic route through picturesque villages such as Aperi and Volada before reaching Olympos in just over an hour.
For those heading south towards Amoopi or Arkassa, follow Kallipso-Saria Road out of town past Agia Sophia Cave Monastery, where stunning views of the Aegean Sea await. Continue along this coastal road until you arrive at your destination - a journey that should take around half an hour.
Benefits of Renting a Car in Karpathos
Renting a car while on vacation or a business, trip has become an increasingly popular option for travelers. There are numerous benefits to renting a car, including flexibility and convenience.
One of the biggest advantages of renting a car is its freedom. You can go anywhere you want, any time you choose, without relying on public transportation schedules or expensive taxi fares. You can explore Karpathos Island at your own pace and see all its hidden gems.
Renting a car also saves you money in the long run by avoiding expensive cab rides or hiring private drivers. Moreover, many rental companies offer competitive rates, making it easy for budget-conscious travelers to get around without breaking their bank account.
Another benefit of car renting is that most companies provide comprehensive insurance coverage, giving peace of mind when driving in unfamiliar territory. Furthermore, modern cars come equipped with GPS systems making navigation simple and hassle-free.
It also affords privacy and comfort, which are crucial, especially if traveling with family or friends. It also eliminates the need to carry heavy luggage while navigating crowded buses or trains.
What are the terms and conditions of the rental car agreement in Karpathos?
When renting a car in Karpathos, it's essential to read and understand the terms and conditions of the rental car agreement. Different companies may have slight policy variations, but most agreements cover similar points.
The rental period is outlined clearly in the agreement. Ensure you return the vehicle on time to avoid additional fees or penalties. Be aware of any mileage limitations imposed by the company. Exceeding these limits could result in extra charges.
There might be restrictions on where to take your rented vehicle outside Karpathos Island, so check with your chosen car rental provider before embarking on any road trip adventures.
The agreement will also detail what insurance coverage is included - third-party liability insurance is mandatory for all vehicles rented within Greece -and inform renters about optional coverage available at an additional cost for collision damage waivers and theft protection.
Pay attention to any potential penalties in the contract, such as late fees or cleaning charges if applicable; always clarify anything unclear with your rental agent before signing off on an agreement.
What documents are needed before a foreigner can rent a car in Karpathos?
Before renting a car in Karpathos, foreign tourists and business travelers must present certain documents to the rental company. These requirements may vary depending on the car rental company and the country of origin.
Most car rental companies require a valid driver's license from your home country that has been held for at least one year before renting. It is important to note that an International Driving Permit (IDP) may also be required, especially if your driver's license is not written in English or Greek.
To rent a car lawfully in Greece, you will need to bring an IDP with you. When picking up your rental automobile, you must present your valid domestic driver's license and your IDP. The United Nations does not issue driving permits but contracts with approved travel agencies to manage the program. A booklet similar to a passport is issued to the driver as proof that they have a legitimate driver's license from their country of residency.
Learn more on how to get an International Driving Permit to drive in Greece.
You will need a valid passport or ID card as proof of identification. Car rental companies may also require other forms of identification, such as credit cards or utility bills with your name and address.
What payment methods are available for international customers?
When renting a car in Karpathos, international customers have several payment methods. Most rental car companies accept major credit cards such as Visa, MasterCard, and American Express. However, it is important to note that some local rental agencies may only accept some types of credit or debit cards.
Many rental companies also offer this option for those who prefer to pay with cash. It's important to ask about their policies for paying with cash before booking the rental car.
Another option for international customers is a prepaid or travel card. These cards can be used like credit card but require you to load funds onto the card beforehand. This can help you stay within a budget while traveling.
It's always best practice to confirm with your chosen car rental company about their accepted forms of payment before making any booking arrangements.
Tips for Avoiding Rental Car Fees and Charges in Karpathos
Renting a car in Karpathos can be an excellent way to explore the beautiful island of Karpathos. However, before signing the rental agreement, you should know some hidden fees and charges. Here are some tips for avoiding these extra costs.
Read the terms and conditions of your rental agreement carefully. Pay attention to additional fees such as insurance, taxes, fuel, or late return fees.
Inspect the car thoroughly before driving from the rental company's location. Please take photos of any scratches or damages on the vehicle and point them out to the staff member handing over your keys.
Avoid adding unnecessary extras like GPS devices or prepaid fuel options unless they're essential for your trip. These add-ons can increase your bill quite significantly.
Always fill up with petrol before returning the car to avoid being charged refueling fees by rental companies.
Drive safely and follow all traffic regulations in Greece, as violating these rules could lead to higher fines than expected, resulting in significant unexpected cost increases when renting a car.
What are the rules for parking and driving in Karpathos?
The city speed limit is 35 mph, which also applies to surrounding towns and other urban centers. The suburban and speed limits for highways around Karpathos are 55 mph and 80 mph, respectively. If you rent a car in Karpathos, these speed limits may be strictly enforced.
Regarding driving and parking in Karpathos, there are a few rules that tourists and business travelers should be aware of. Always remember to drive on the right-hand side of the road. This is standard practice in Greece and is strictly enforced by the police.
As for parking, look out for designated parking areas and any signs indicating restrictions or time limits. Parking illegally can result in hefty fines or even your rental car being towed away.
It's also important to note that many streets in Karpathos' towns and villages are narrow, so you'll need extra care when navigating them. Be patient and courteous with other drivers on the road – honking excessively or driving won't get you anywhere faster!
To find reliable and hassle-free parking solutions when visiting the city, see parking options in Karpathos.
What should a foreigner do when driving for the first time in Karpathos?
Driving in a foreign country for the first time can be intimidating, especially if you're not used to driving on the opposite side of the road. However, it can be an enjoyable experience with some preparation and caution.
Make sure you familiarize yourself with local traffic rules and regulations. Renting a car in Karpathos means you'll need to adjust to Greek roads and signage which might differ from your home country. Before hitting the road, take some time to study these regulations carefully.
Next up is getting comfortable behind the wheel of your rental car. Take time to get used to its features, such as its acceleration rate and brakes, before setting off on long drives or heading into busy city centers.
It's always wise when driving abroad to have a reliable GPS system or map that will help keep you on track should you get lost. Try sticking with major highways rather than venturing onto smaller rural roads until you are more confident navigating unfamiliar terrain.
Remember that safety comes first while driving in Greece; stay alert and avoid distractions such as cell phones or loud music while operating a vehicle on unfamiliar roads.
What should you do if the cops pull you in for a traffic violation?
It can be nerve-wracking to get pulled over by the police in a foreign country. By staying calm and cooperative during a traffic stop, you can ensure a smooth interaction with law enforcement officials while renting a car in Karpathos.
Pull your car over safely and turn off the engine. Keep your hands visible on the steering wheel and wait for instructions from the officer.
You may be asked to provide your driver's license, rental agreement, or passport. Make sure you have these documents readily available before driving.
If you receive a traffic ticket, don't argue with the officer or attempt to bribe them. Accepting responsibility may result in a smaller fine than fighting it in court.
In case of language barriers, ask for an interpreter or call someone who speaks the local language to assist you.
Remember that traffic laws vary across different countries, so familiarize yourself with them before driving.
What if the car breaks down during the rental period?
If the car breaks down during your rental period, contact the car rental company first. They will provide instructions on what to do next, such as calling a tow truck or arranging a replacement vehicle.
It's important to remember that the car rental agreement usually includes roadside assistance and maintenance services in case of breakdowns. However, clarifying these terms before signing the contract is always best.
Depending on where you are when the breakdown occurs, it may take some time for help to arrive. In such cases, remain calm and stay safe by pulling to a safe location and turning on hazard lights.
Ensure to only attempt repairs if you have expertise in this area. Document any damages or issues with photos or videos for insurance if possible.
While breakdowns can be frustrating and inconvenient during your travels in Karpathos Island, Greece, contacting your car rental company is crucial. Follow their instructions carefully and prioritize your safety while waiting for assistance.
What should you do if you're involved in a traffic accident?
Getting into a traffic accident can be a scary and overwhelming experience, especially when you're in an unfamiliar place like Karpathos. First, you should check if everyone involved in the accident is okay. If anyone is injured, call for medical assistance right away.
Contact the local police or emergency services to report the accident. Ensure to provide them with all the necessary details, such as your location, vehicle registration number, and a brief description of what happened.
Exchange information with the other driver(s) involved in the accident, including their name, contact number, insurance company, and policy number. Take photos of both vehicles and any damage that occurred during the incident.
Moving your car to a safe spot from oncoming traffic until authorities arrive. Only attempt to make repairs or modifications with consent from your rental company's customer service team.
Notify your car rental company about what happened as soon as possible so they can assist you further regarding insurance claims processing and replacement vehicle arrangements if needed.
Remember that staying calm can help prevent further complications or accidents while ensuring everyone's safety.
What other transport options are available in Karpathos?
For those who prefer public transportation, some buses run between major towns and villages on the island. The bus service may not be as frequent or flexible as having your own rental car, but it's a convenient and affordable way to get around.
Another transport option on the island is taxis. Taxis can be found at designated taxi stands in town centers or hailed from the street if their "available" light is turned on. While taxis are more expensive than buses, they offer a faster and more direct means of transport.
Bike rentals are also available on the island for those who enjoy cycling. Exploring Karpathos by bike can be an exhilarating experience as you ride through scenic routes with breathtaking views.
Boat tours are another popular mode for tourists exploring nearby islands. These tours provide an opportunity to see stunning coastlines while enjoying a day out at sea.
Find various transportation alternatives in Karpathos, including bus, train, and taxi services.
What must-see attractions I can visit using a rental car in Karpathos?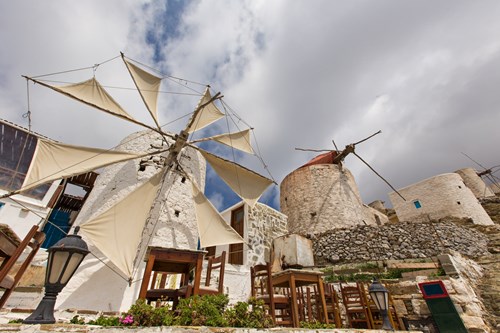 Karpathos is a beautiful Greek island that boasts many must-see attractions. If you're traveling to Karpathos, you want to take advantage of these top sights.
First on the list is Apella Beach, which is renowned for its crystal-clear waters and white sand. This beach offers an excellent opportunity for swimming and sunbathing while enjoying breathtaking views of the surrounding cliffs.
Olympos Village should be high up on your itinerary. The traditional architecture of this charming village will transport you back in time as you walk down its narrow streets lined with old stone houses.
Another must-see attraction in Karpathos is Amoopi Beach, where visitors can enjoy water sports such as windsurfing or jet skiing. Local taverns serve delicious seafood from boats arriving at the nearby harbor daily.
Take some time to visit Achata Beach, which sits beneath steep cliffs and has turquoise blue waters, perfect for taking a dip or snorkeling among colorful fish species. In addition, there are plenty of hiking trails around Achata where tourists can explore natural scenery like caves and springs.
Discover the wide range of tourist attractions in Karpathos, revealing a diverse selection of attractions and experiences that are ready to be explored and enjoyed.
Where types of accommodation are available in Karpathos?
Karpathos offers a wide range of accommodation options for tourists and business travelers alike. From luxurious hotels to budget-friendly apartments, there is something for every traveler. It has several high-end resorts with all-inclusive packages, including meals, drinks, and entertainment if you prefer something more modern. Many offer stunning views of the Aegean Sea and easy access to nearby beaches.
Some great deals on hotels start from as low as €40 per night for basic accommodation and up to €130 or more for luxury 5-star resorts. Depending on the time of year, availability and location can also determine prices. For those looking to stay in Karpathos on a budget, plenty of hostels and guesthouses offer rooms at affordable rates with all necessary amenities included.
To compare prices or book a hotel for your stay in the city, see more finest accommodations in Karpathos.
UNBEATABLE VALUE CAR RENTAL

FREE
Amendments,
FREE
Cancellations,
NO
card fees!

airport_shuttle Need Airport Transfers?
Useful Information about Karpathos Island National Airport